The Joseph Samuel Youth Development Award
(created 2023-09-12 11:55:28)
JNZ is pleased to announce a new award which will provide financial assistance to youth members endeavouring to advance their Judo development in ANY Judo associated field (eg Refereeing, Officiating, Coaching, Kata, competition).
This new award - The Joseph Samuel Youth Development Award - has been made possible by the generous donation from the family of Joseph Samuel and the members of the previously registered Te Atatu Judo Club.
Jo was a long time coach at the Te Atatu Judo club, with a specific emphasis on developing youth through Judo.
The award is for a sum of up to $1500.
The bylaw regarding the award is attached, and contains the information required to submit a nomination for consideration of the first award which will be made at the 2023 National Championships in Wellington.
Written applications are to be submitted to the National Business Director by 5.00pm, 30 September 2023. These applications must clearly outline the development objectives of the applicant, progress made to date, and describe how the funding will be used to advance toward the development objectives.
Successful applicants will be notified as soon as possible in the week prior to the Nationals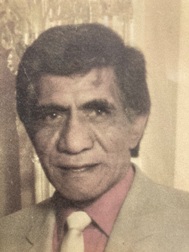 Downloads:
JNZ_Bylaw_Samuel_Award.pdf